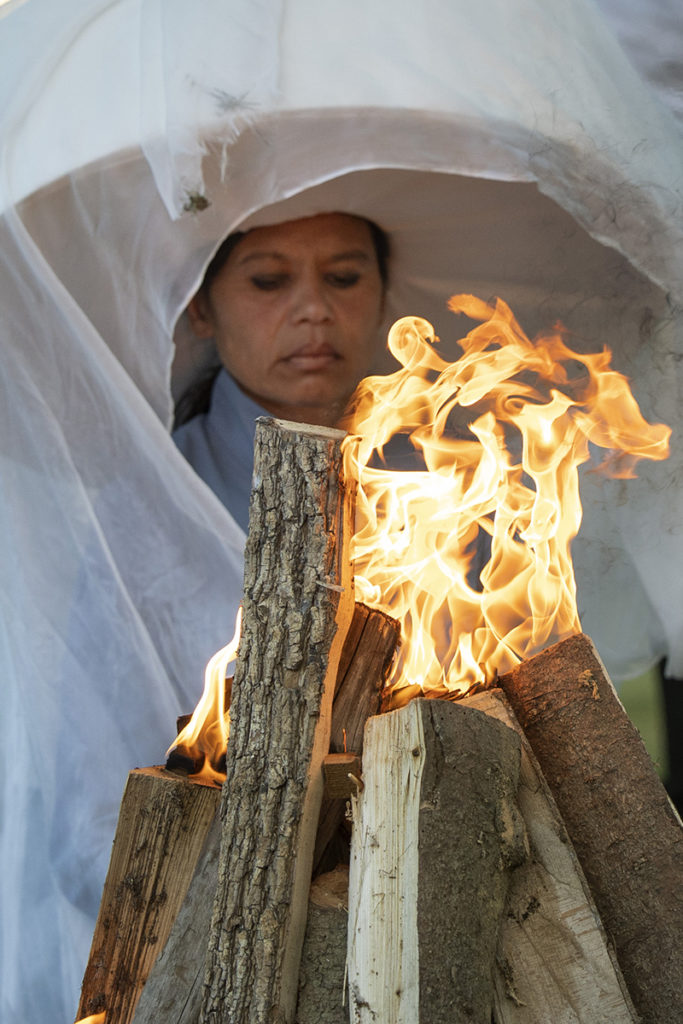 Alt er kun til låns, Sankthansaften, June 23rd 2020, Rønnebæksholm, Næstved (DK)
Everything is on loan, Midsummer.
Alt er kun til låns is a Midsummer ritual bringing objects back to where they are coming from. In this case Cornucupia is taken back to nature; re-planted -and installed permanently in Rønnebækholms park. Visiting guests are invited to join the mini-ritual and walk along in a procession. Including tossing flower seeds and earth on Cornucupia.
Materials: cigar (Corona), fire, sage, lavender, malurt, lemons, fertilizer, clematis, flowerseeds, oranges
Performance & concept: Lilibeth Cuenca Rasmussen
Costume Design: Sur le Chemin
Lur instruments: Bjarne Rasmussen and Lars Hastrup
Cornucopia bearers: Laurits Hem, Carl-Johan Paulsen, Maria Krogh Mogensen Josefine Sommer, Vibeke Kelding Hansen and Lene Renner
Photography: Frida Gregersen
Film: Christian Hems and Frida Gregersen
Sponsors: New Carlsberg Foundation