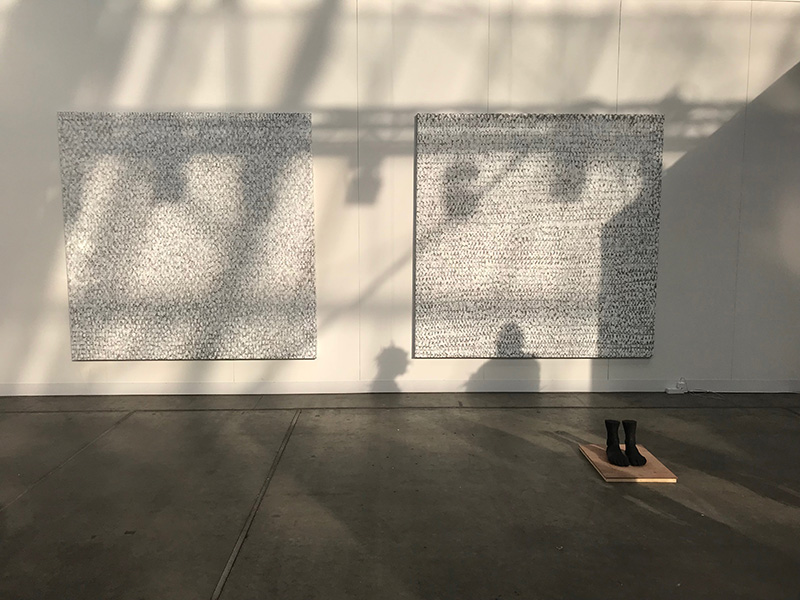 August 30  – September 2, 2018
Bella Center, Copenhagen
Booth 033
HANS & FRITZ CONTEMPORARY is proud to present at CODE 3 in Copenhagen the project SYNTHETIC, by the danish/filipino artist LILIBETH CUENCA RASMUSSEN.
The average citizen lives in a compromised space. Everyday life is a race. Every breath and movement is calculated into efficiency. The art world is no stranger to this situation. On average, Lilibeth Cuenca Rasmussen spends merely fifty percent of her time at home. The remaining time is spent traveling in relation to her work. Many in the art world live this way, pursuing an almost nomadic life.
Referring to this contemporary lifestyle, the artist draws upon her work involving the body – in its presence and in its absence through representation or as a trace. Through objects, organic material, and performance, Re- inventing Domesticity and the Decomposing of the Self reflects on our transition from life to death. Organic materials accompany rituals in the representation and re-performance of making art and the artists in the studio. The exhibit uses these facets in representing the body, its narrative and life through performative gestures.