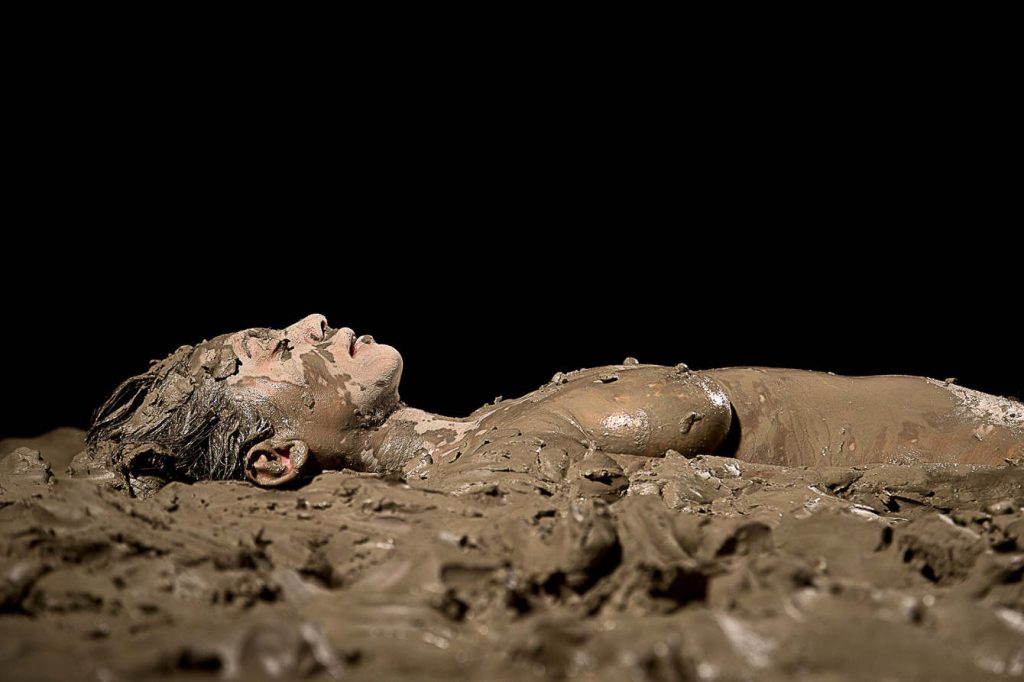 Body prints from earth of different kinds made by Lilibeth Cuenca Rasmussen in collaboration with visitors and special invited guests. Paintings, banners, objects, and sculptural interpretations are out comes of the performance series and exhibited in Being Human Being.
Clay!
Asger Jorn Museum Silkeborg; Denmark, 2018

Photos by Liedeke Kruk
Being Human Being
Nikolaj Kunsthal, Copenhagen, 2014 
Solo Exhibition: 7 days of participatory performances in the opening hours of the Nikolaj Kunsthal. Read more.