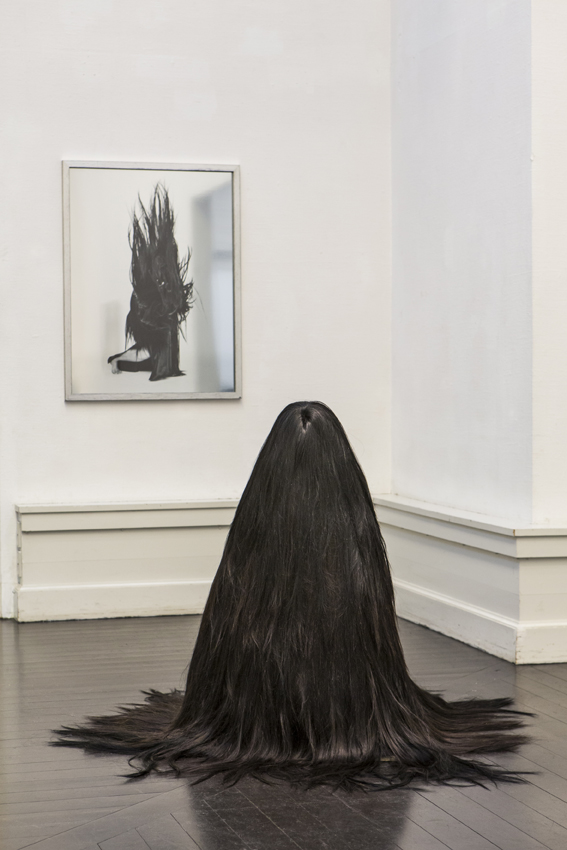 2012
Performance and Installation displayed at Carl Nielsen & Anne Marie Carl Nielsens Grant, Den Frie, Copenhagen, 2012
Photos by Andreas Robenhagen
Cuenca Rasmussen has created a poetic space revolving around the group of sculptures Outer Reflection #1-4. Four mannequins, all clad in a mosaic of mirror shards, stand in different poses. Covering the walls, floor and ceiling is an intricate pattern of reflections.
Conversely, the mannequin is globally accepted as an essential part of today's retail industry. Wherever we go, its appearance and purpose remain the same. We use the mannequin as a surface onto which we project our own selves, while at the same time we internalize the beauty ideals it represents. We become it – it becomes us.
Cuenca Rasmussen's sculptures construct a poetic and at the same time pointed criticism of this relationship between object and beholder/consumer. The mirror surfaces of the mannequins turn our gaze back onto ourselves, forcing us to become aware of our own bodies and consumption habits. This way revealed, we can see ourselves as part of a much larger system, as complex and chaotic as ever the sculptures' reflections on the walls.
Author: Emil Bertz